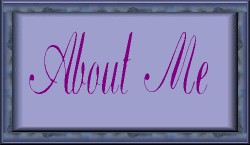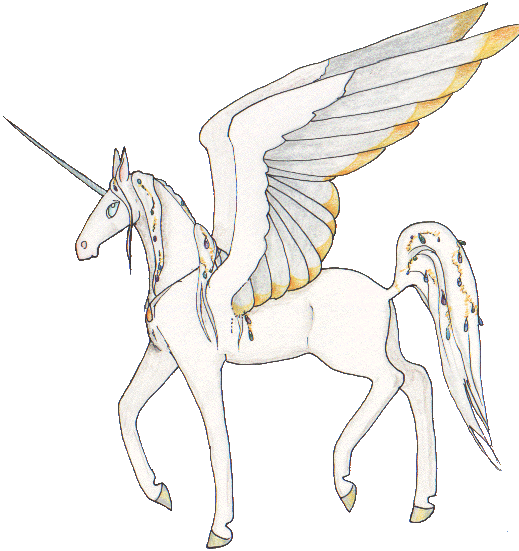 [ This beautiful picture was made just for me especially by Dark Horse. He was very kind to do this portrait of me and his world is absolutely wonderful! Please visit his "kingdom" at Darkhorse's Lair! ]

Salutations, travelers! I see you would like to know more about the creator of this site! The small fraction I let you know about me in the main page must've not been enough, eh? Well, for all of your curious beings out there, here's more of what I'll tell you:

A more clear description of myself


Face: Crystal clear eyes; light blue 2-foot spiral alicorn (horn) that gets narrower as it rises
Body: 9-foot tall; white fur; female; strong flanks; long legs
Wings: Feathers of shiny silver with glitters of gold throughout them
Mane & Tail: Silver mane & tail with starlit streaks; tail is 4 1/2 feet long with gold chains of emeralds, sapphires, and amethysts woven in.
Hooves: Hooves that are shiny silver with highlights of gold
Amulet: Sterling silver chain; 82 carat, 5 inch long aquamarine jewel surrounded by smaller 25k diamonds on a silver base

My Qualities as Told by Others

Quiet, Obedient, Loyal, Honest, Original, Unique, Kind, Sharing, Attentive, and a good friend to those who are my friends.

Other Things About Me
Friends:
On-Line-
Sahara, Quizmaster, Ghetra, Sunstipe *Magenta*, Alice, Renée, Shaka, Bestille, Uneandwer, Reata, Shesdra, Athena, Cinnamon, Quortnie, Vegeta, Sailor Moon, Zoë, Crysanthemum, Diamond, Siren, Dresill, Basilio, Biswindre, Tasilele, Trinity, and Dedre.
Off-Line-